Keep your medical data at your fingertips
Access your health records, prescriptions, and doctors' notes faster than ever before using the ES Digital Health app.
See the features

See the concise demo of the ES Digital Health app
Finding, Storing, and Sharing Records
Have a digital companion in assisting you each day in gathering, storing, and transmitting your medical records. No more looking around the house or calling multiple provider offices to track down those records. The ESDH app allows you to access your records anywhere and share them with your provider.
Appointment and Provider Info
Additionally, the ESDH app will fetch helpful information such as provider information and appointment details to be at your fingertips. Reminders on when and where to arrive, and how to get there will be easier than ever. The ESDH app keeps track of your upcoming appointments and puts your care team all in one place.
Doctors' Visit Notes
Also, all those important details you are given at any given appointment will be able to be recorded and be available to review whenever you need them. No more trying to remember what steps to take or when to take them. The ESDH app enhances your communication with your doctor by enabling you to capture your key concerns, questions, and comments from your visit.
ID Cards and Medical History
Fumbling over those ID cards in your wallet? Using the ESDH app, you can store a digital copy of your ID, insurance card, vaccine card, appointment confirmation, etc for easy access. Quickly allow loved ones and medical professionals to view your medical history, prescriptions, allergies, etc.
Important Information at a Glance
From the ESDH app, all your documents and records are secured using bank-grade encryption. You, the patient, choose who to give access to your medical records. Switch between doctors and care team without hassle.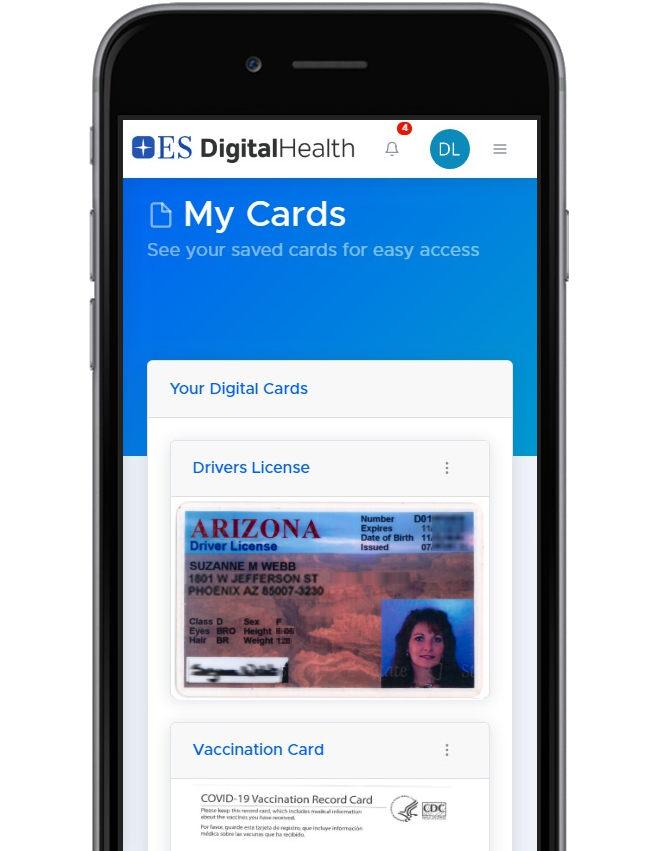 Scan, tag, and search
Exclusively from the ESDH app, users can instantly scan reports and documents using any smartphone camera. The document will then be automatically tagged, encrypted, and stored as a PDF, which can be instantly searched in the user's account.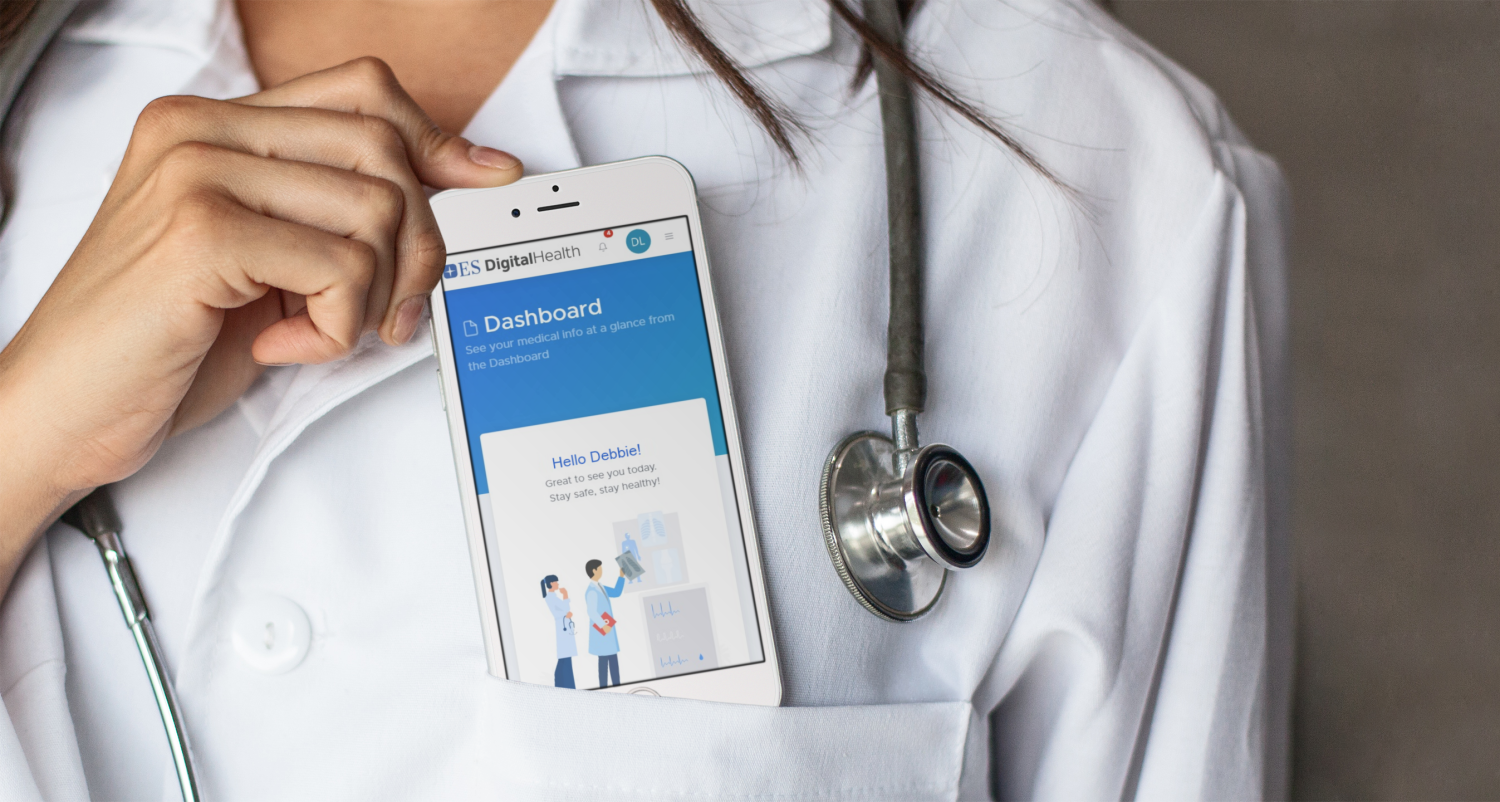 Intuitive Cloud-based portal for Physicians and Care Team
Share Documents and Reports with Your Patient
Faxing or mailing documents back and forth? With the ES Digital Health platform, physicians also get a responsive interface to scan or upload PDF documents, reports, images, and other references. We provide a simple and responsive interface, so you can focus on what matters most.
Built-in Privacy and Validation
Both physicians and patients who sign up for ESDH are validated. Minimize spam, scam, and risks that arise when using insecure email. Files and records are encrypted in-transit and at-rest. No more insecure emails. Customize what you want to see in the ESDH app.
Getting Started is Easy!
Sign up for the ES Digital Health app. It could be one of the most impactful tools for your health. The ESDH app offers unprecedented value over what exists in the current state-of-the-art.
No matter if you are visiting your doctor in-person or virtually, ES Digital Health is essential for conveying your medical information so that both you and your physician can better focus on your health and goals. Try the ESDH app today and see what it can do for you!
Download ES Digital Health app
Visit the App Store for iOS or the Google Play store if you have Android. Search for ES Digital Health and download the app for free.
Sign Up and Scan Docs
Sign up for a free account on ES Digital Health. Fill out your basic info. Search for your doctor, add them to your list, and bring the app to your next visit.
Enjoy the Flexibility
Have all your documents at your fingertips. Scan reports and add notes into your account or pick up your lab test results from your doctor, all in the same interface. Get suggestions and recommendations through the app.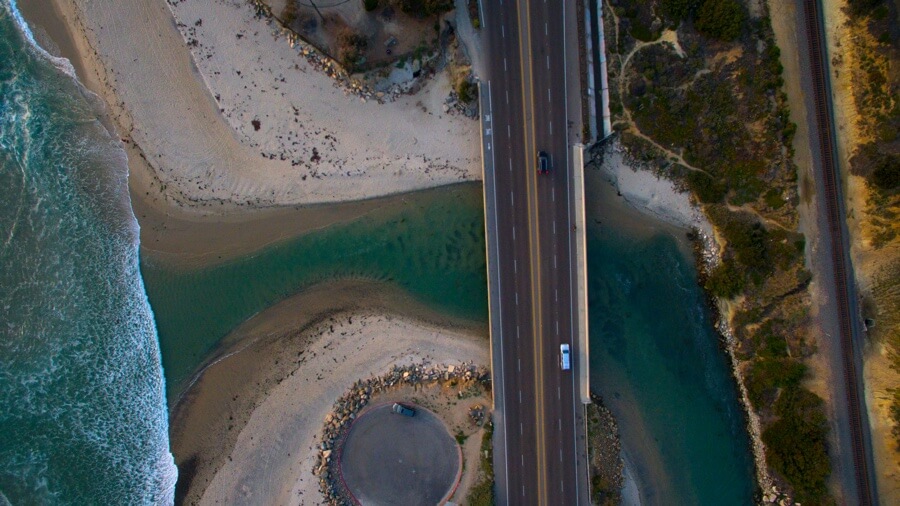 Questions, comments, or suggestions? Give us a call or email anytime. We endeavor to answer all inquiries within 24 hours on business days.
We are open from 9am — 5pm weekdays.
E: support(@)esdigitalhealth.com
P: +1 (602) 761-7808